From
Scientific American
:
Today marks the beginning of the International Polar Year (IPY), a two-year mission to explore Earth's poles. Some 50,000 scientists, artists and other participants from 63 nations will undertake 460 projects—ranging from lacing the Antarctic ice with neutrino-spotting sensors to a survey of historic Inuit knowledge of Arctic sea ice—in a massive effort to enhance scientific understanding of the poles before they change. "The scientific community feels that we need an urgent and comprehensive look at the polar regions," says David Carlson, director of the IPY's international program office.
The
IPY homepage
has some great resources, including this life cycle chart of emperor penguins (you might have to enlarge it),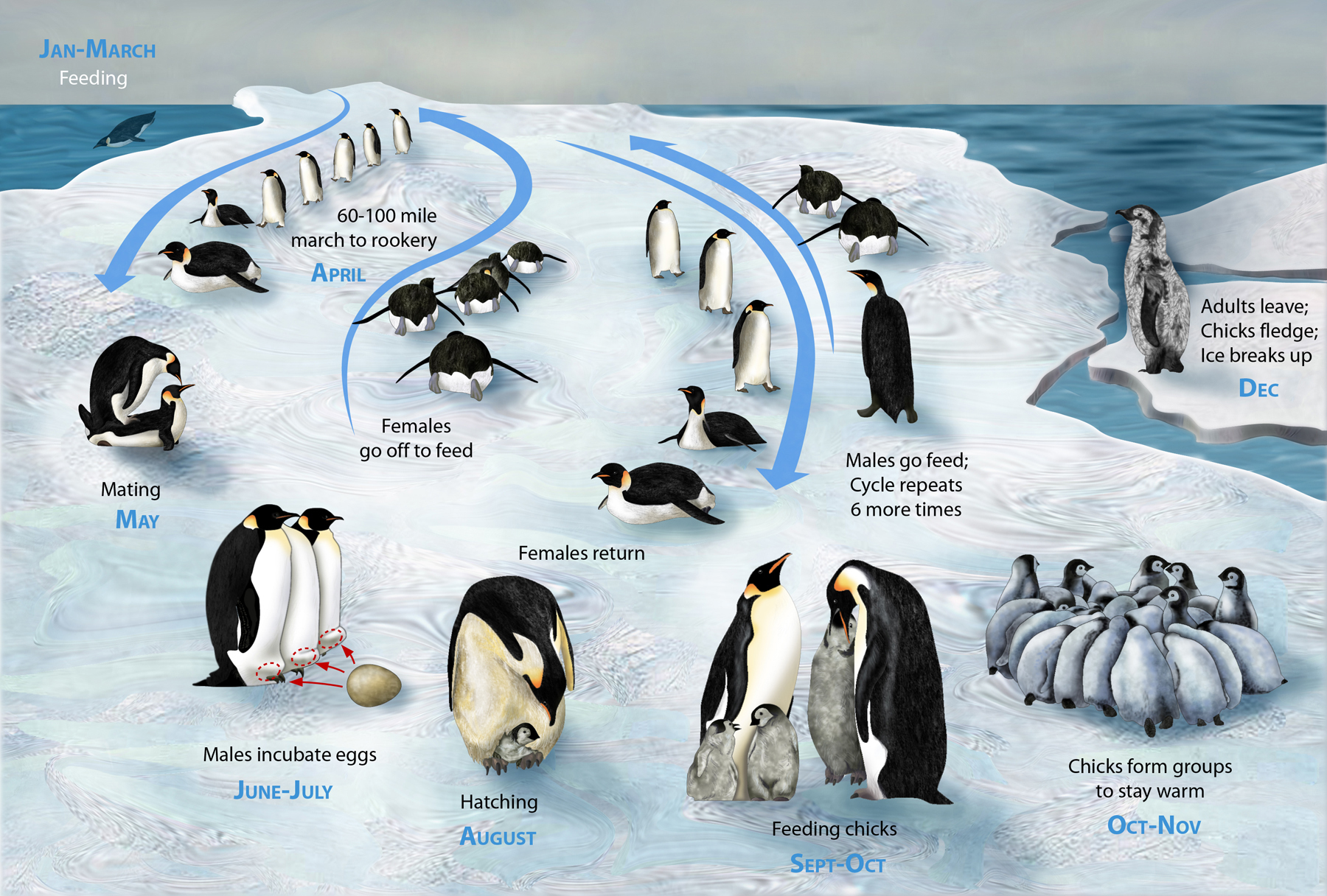 as well as
blogs
,
event listings
and
research reports
; you can even
watch some of the openings
. It will be interesting to keep up with their progress over the next couple years.