Body size is an important factor in the debate over whether dinosaurs were
cold or warm blooded
(or something in between). When you have a land animal 42 feet long weighing nearly as much as a blue whale, temperature models tend to break down. If the dinosaurs were
ectotherms
, relying on the environment for heat, they may lack the surface area to sufficiently heat the blood pumping directly beneath the skin. If dinosaurs are
endotherms
, and internally heated by its own metabolism, it may not have enough surface area to expel excess heat from the depths of its massive body.
The following chart shows this principle a little more clearly.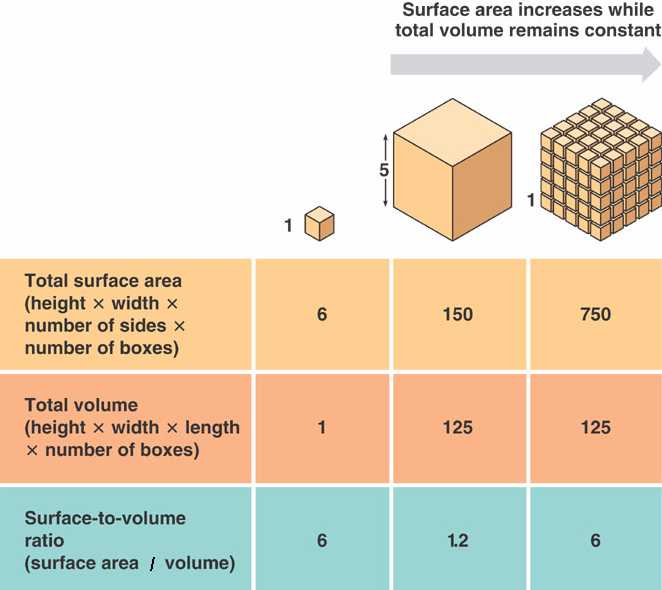 As you can see, the second two cubes have the exact same volume (body size), but the surface areas are vastly different. Large animals like dinosaurs and blue whales are like the middle cube with the smaller ratio; it becomes difficult to use surface area to heat/cool its insides. Also, the more massive an animal is, the more heat it produces/requires, generally speaking.
The reason blue whales get away with being the most massive animal to ever live (so far) is that temperature exchange with their environment is rapid. The ambient temperature of the ocean is on average much lower than ambient temperatures on land, allowing the whale to circulate heat through the thinner parts of its body and allowing the cold water to carry away the excess. Plus, the whale's 100 tons is spread out along 100 feet of body as well.
You can see how a creature on land weighing as much as the blue whale, compacted into 40 or 50 feet and lacking the might present a particular problem for scientists to figure out, especially in the absence of direct evidence.
But, the creature did exist. We're just now picking up the pieces, so to speak.
And recently, scientists put those pieces to
good use
. By simulating the
ontogenetic
development of eight different
dinos
using data from recent bone analyses, they were able to determine that the internal temperature of
dinos
depended on size. Smaller dinosaurs maintained a lower body temperature and probably grew at a rate consistent with extant reptiles, while the larger
dinos
maintained a higher body temperature, like today's birds and mammals.
The largest animal studied,
Sauroposeidon
proteles
, was estimated to have an internal temperature of 48 degrees Celsius (120 degrees Fahrenheit), a few degrees higher than what was thought to be the upper limit of temperature tolerance for animals. Because of this extremity, the authors believe that temperature may have been the ultimate cap on body size.
Ultimately, this study was transposing a state called "inertial
homeothermy
," which is observed in
ectotherms
like crocodiles and the Galapagos tortoise that can maintain their internal temperatures by adjusting their internal physiological conditions, much like
endotherms
. The researchers performed the same tests on crocodiles of similar size (when they could; there are no
crocs
alive today to compare with the larger
dinos
):
Perhaps, if time allows in the near future, I'll detail a bit more about all the
thermies
:
poikilo
,
homeo
, hetero,
ecto
and
endo
.